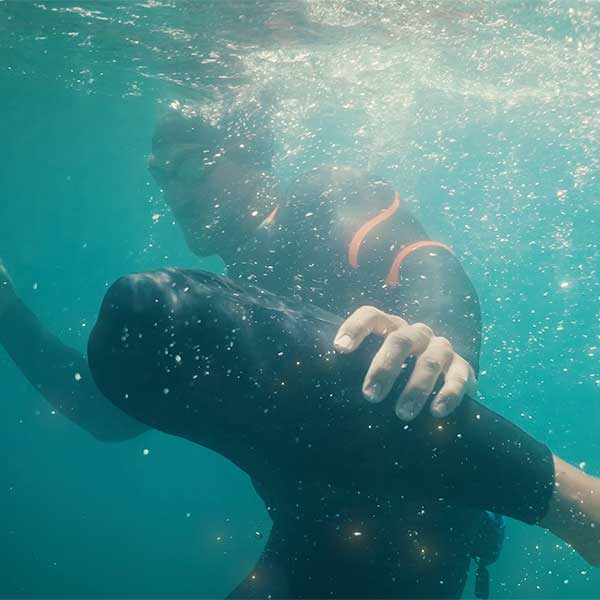 Swimmers are 3.5x more likely to experience cramps
Ocean swimming is an excellent way to stay fit, but not without its risks. It's well-known that fatigue, cramps, and currents can be life-threatening. Unfortunately, finding safety equipment that won't hinder your swimming performance has been near impossible... Until now.
REDUCE YOUR RISK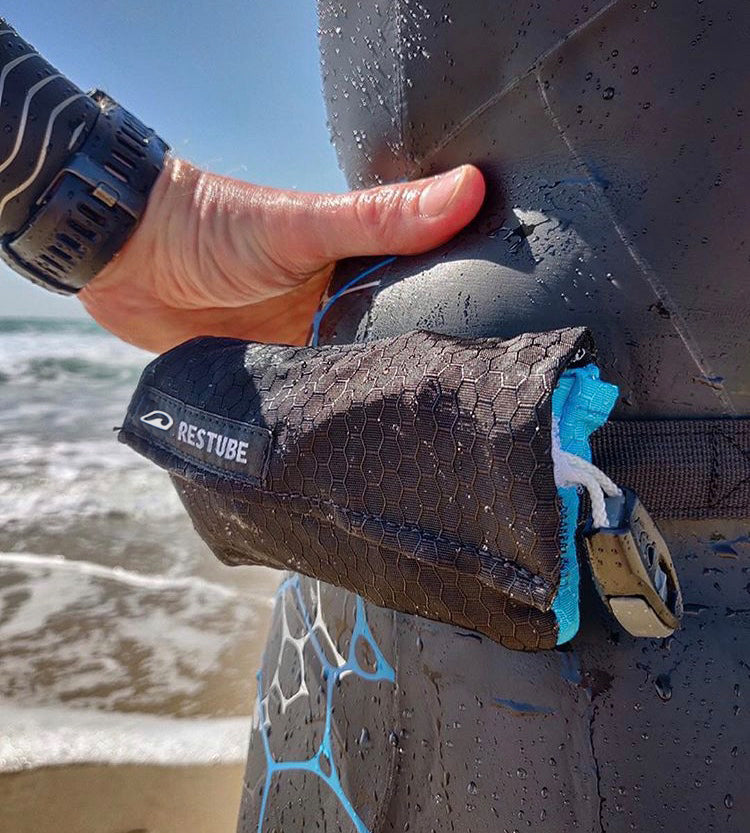 Enter RESTUBE: Your compact solution to safer ocean swimming
Restube is the ultimate safety device for ocean swimmers, providing a simple, reliable, and effective solution that gives you peace-of-mind so you can swim safely, and with more confidence.
It's compact design makes it unnoticeable to wear with almost zero drag in the water.
EQUIP YOURSELF HERE
Pull trigger to inflate the RESTUBE in seconds
An inflated RESTUBE rescue tube provides you or someone else with the necessary buoyancy to stay afloat and attract attention when its needed.
Why RESTUBE?
Super lightweight and compact safety

Weighing 210g, you won't notice wearing a Restube. Streamlined and unobtrusive but it's there when you need it.

Reusable self-inflating rescue tube

Restube inflates in seconds with a CO2 canister or via the mouthpiece, and can be reused hundreds of times.

Peace of mind for you and friends

You can use Restube for yourself or pass it to swimmer in need. It'll keep you afloat and help attract attention.
How RESTUBE works

1. Attach the Restube to your waist or equipment
2. Pull the trigger to inflate the Restube safety tube in seconds
3. Now you have time to rest and catch your breath
4. Wave the Restube or blow its whistle to attract attention
5. Swim without resistance by dragging the Restube behind you
6. Help someone else in trouble by handing them a Restube
What the media is saying
"Nothing makes you better at triathlon open-water swimming more than open-water swimming itself—but of course safety in the open water is important too... This little lightweight belt-plus-mini-fanny-pack device straps around your waist and has a pull tab that automatically inflates when you need it... it'll provide enough floatation and visibility if you get into trouble."

"I was impressed with the build quality of the Restube... and at the range of situations where it would be the perfect safety solution. Streamlined and unobtrusive but there when I need it, it is definitely a useful addition to my kit bag. The pouch sat comfortably in the small of my back and I barely noticed it while swimming... The float released easily and was comfortable to rest on, supporting my weight."

"Restube is a convenient safety device and can be used for swimming and many other water sports. If you want to swim in open water safe in the knowledge that if you get in to trouble or a fellow swimmer gets in to trouble the Restube means you have a safety buoy with you. It's comfortable to swim with and you forget it's there but when you need it, it inflates quickly with a firm tug on the cord."
What our customers are saying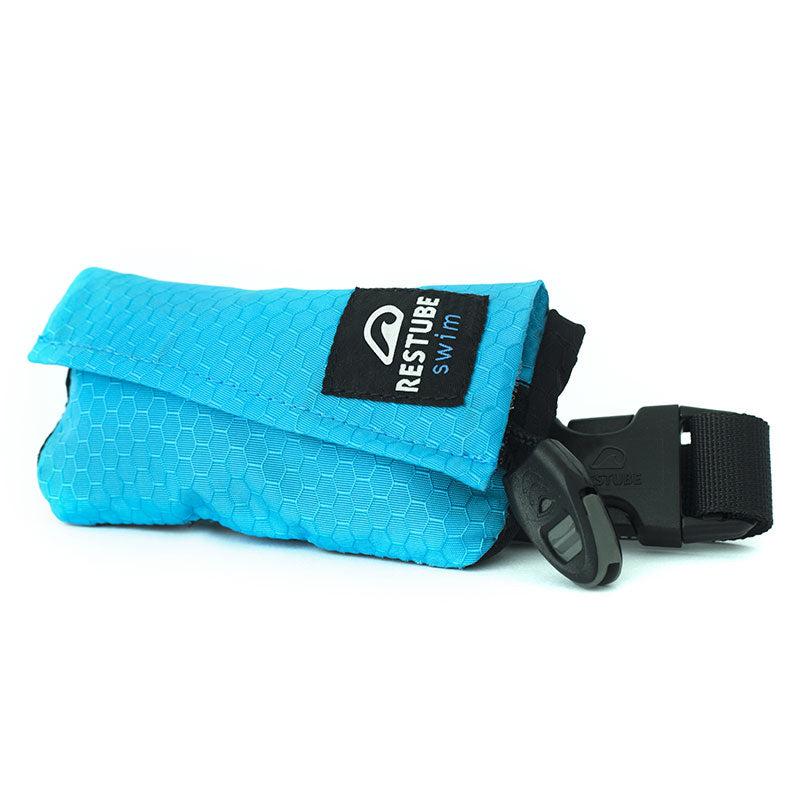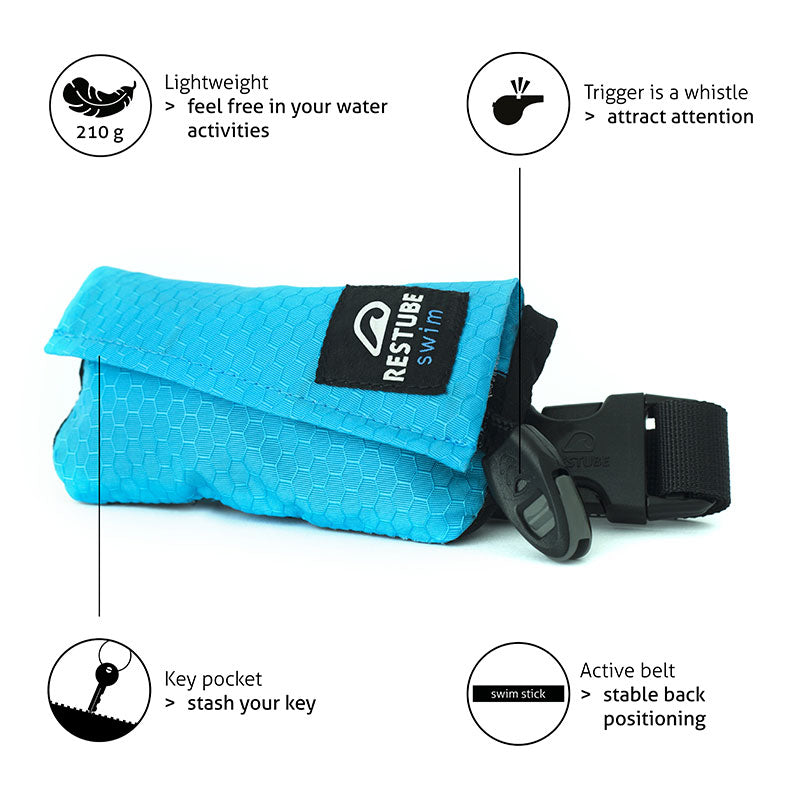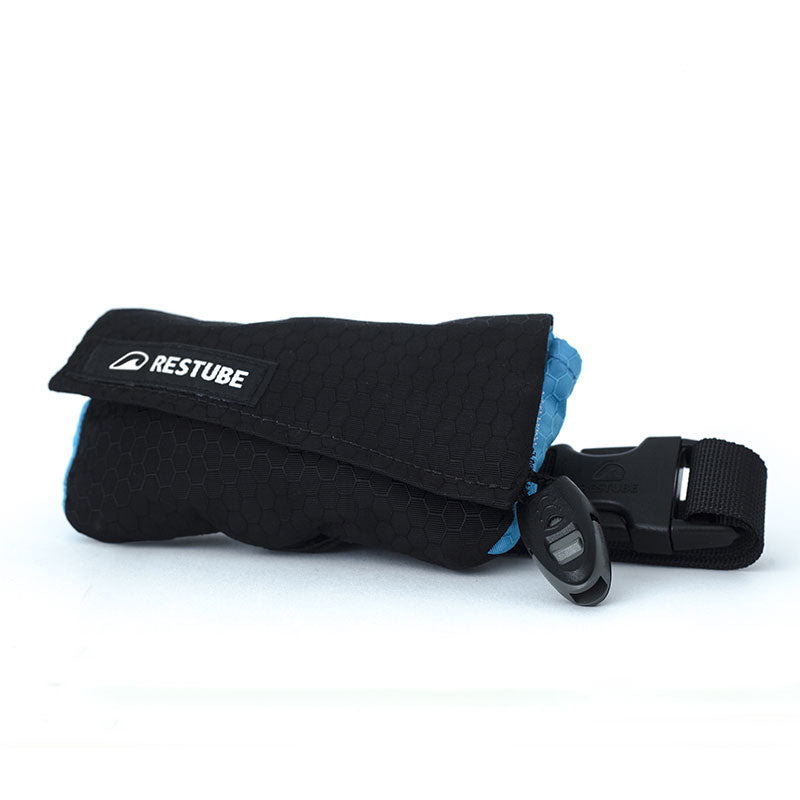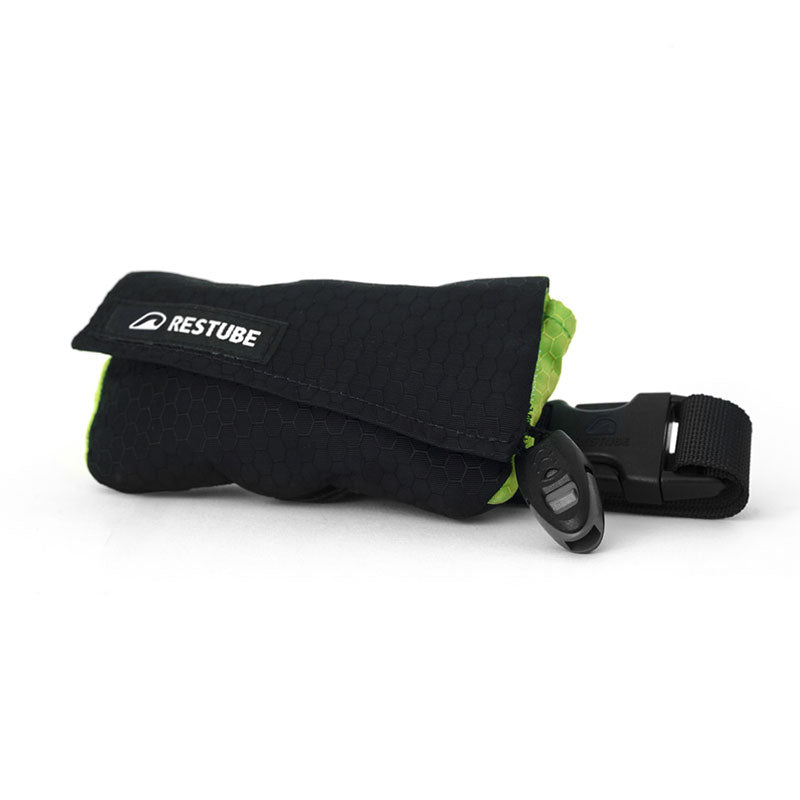 RESTUBE swim: For open water swimming
Regular price
$148.00 AUD
Regular price
Sale price
$148.00 AUD
Unit price
per
Sale
Sold out
Share
View full details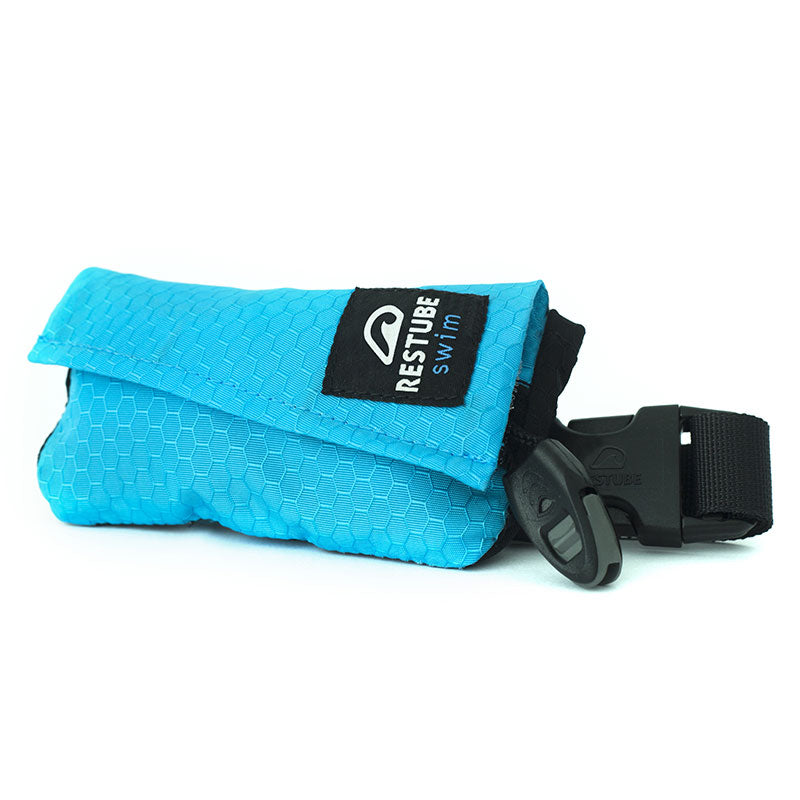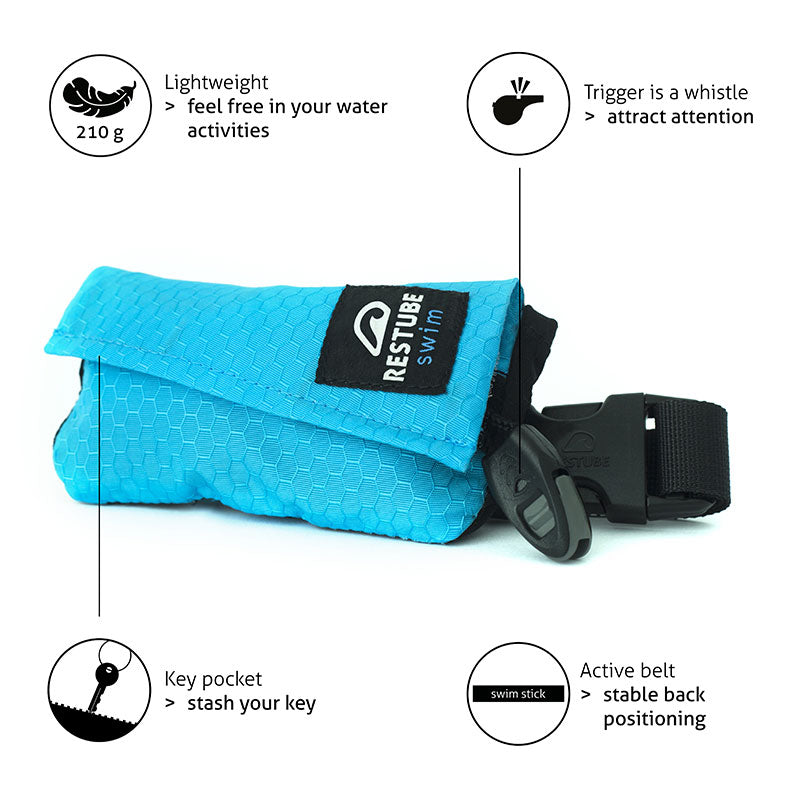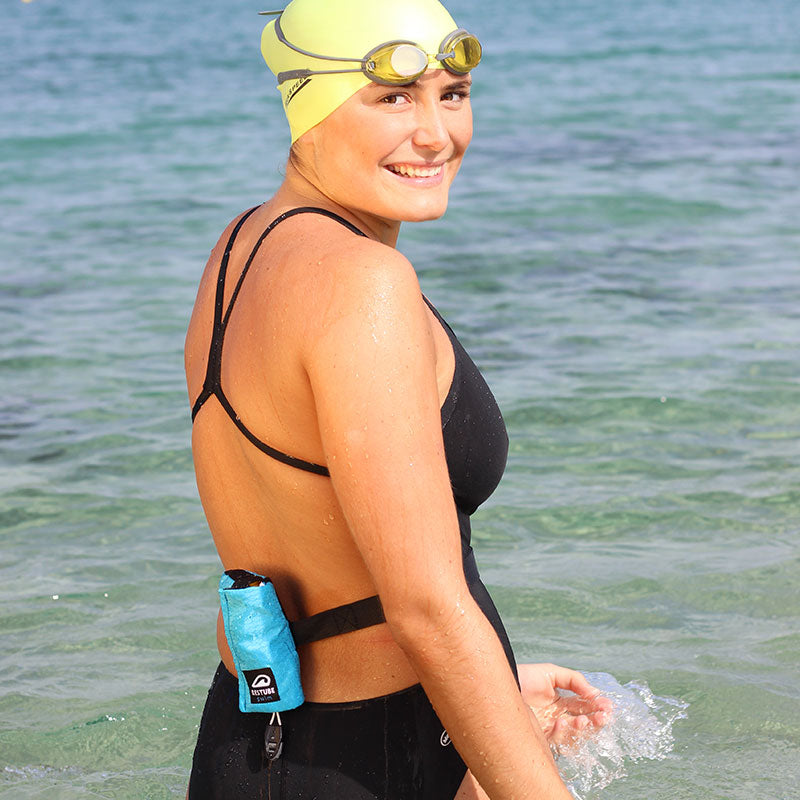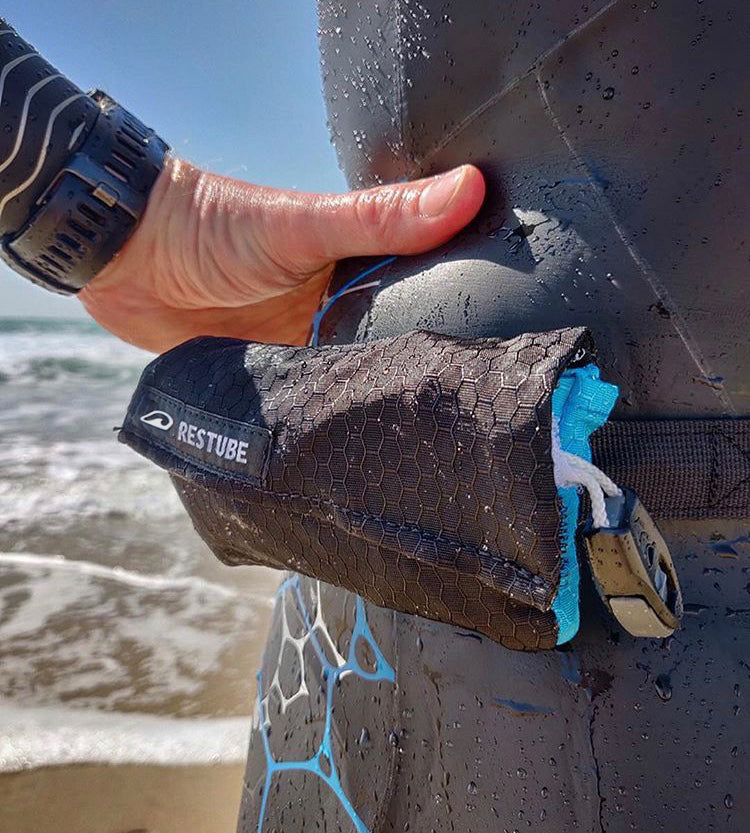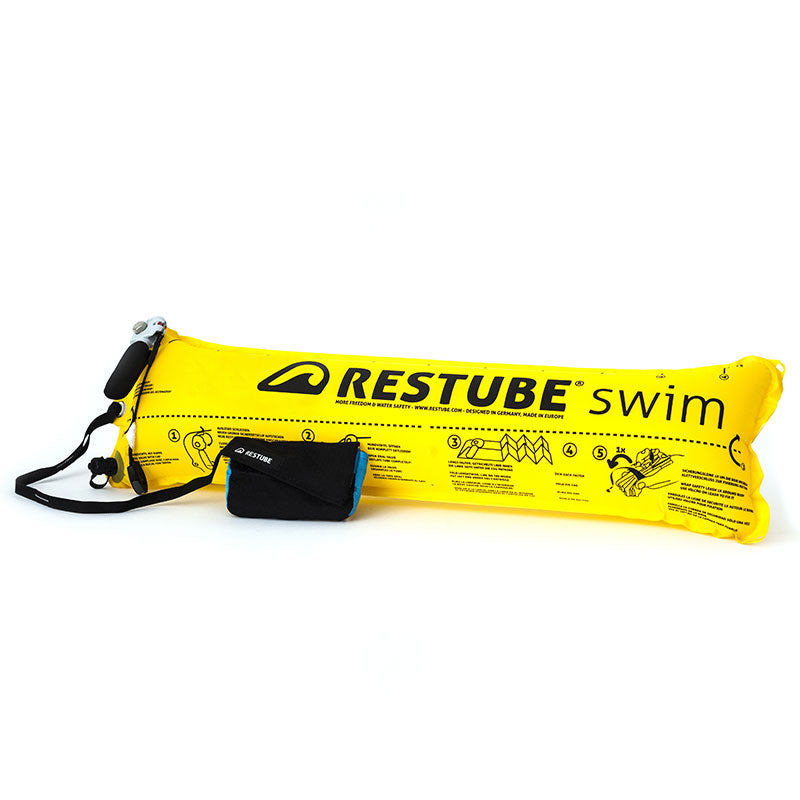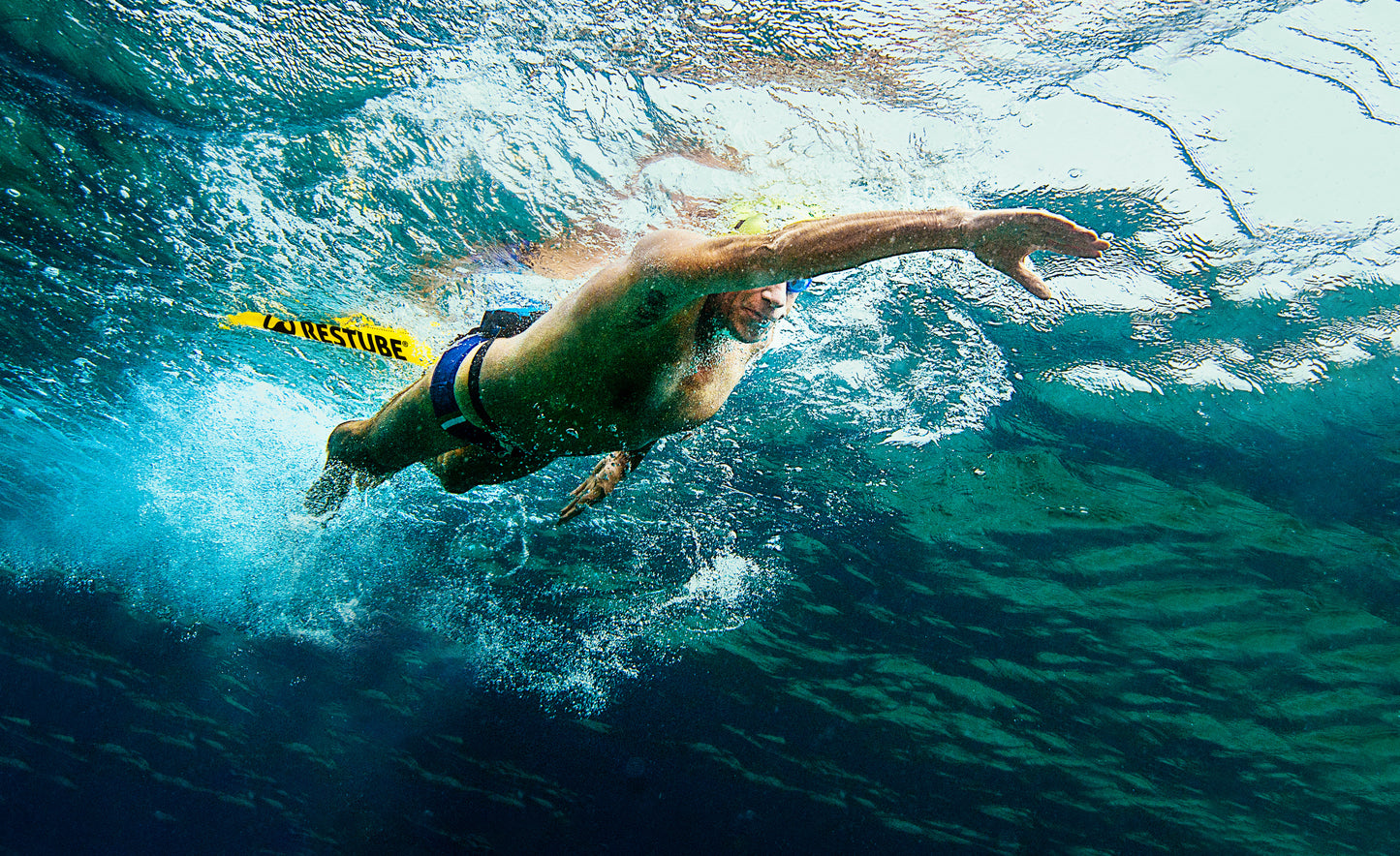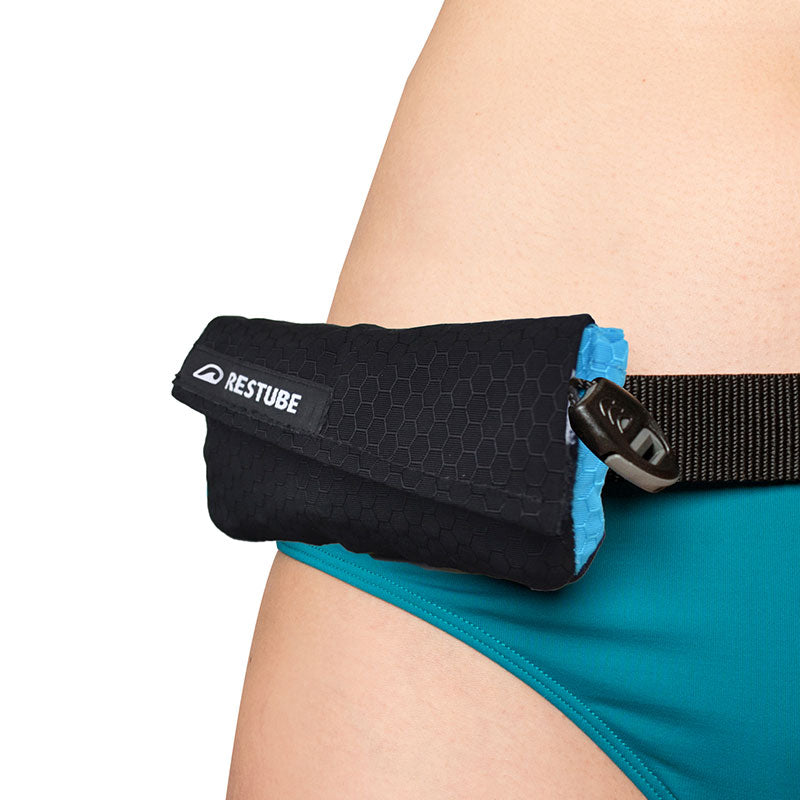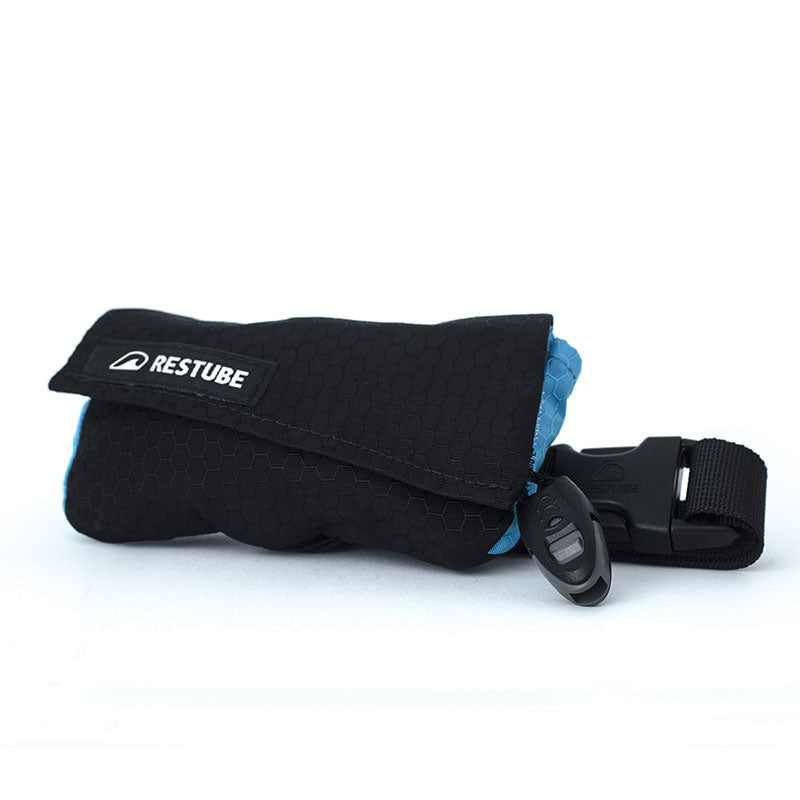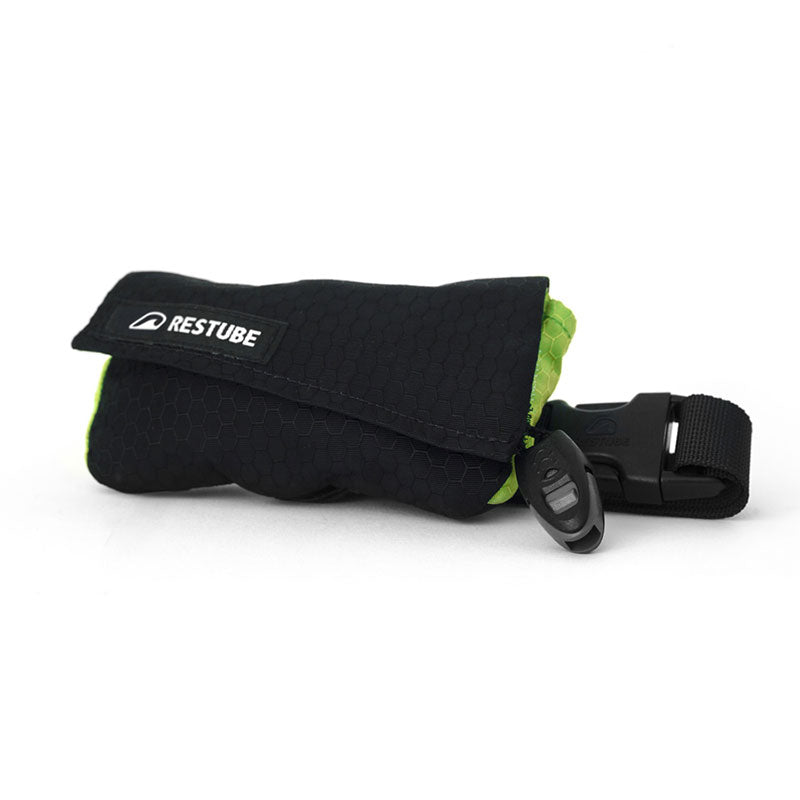 Frequently Asked Questions
What is Restube?

Restube is lightweight and ultra-compact drowning prevention device consisting of a rescue tube folded into a small pouch. It is worn around the waist or attached to a piece of equipment such as a kite surfing harness or Restube-ready wetsuit.

It's designed so that the user will not notice wearing it nor will it hinder their activities, however, it's there in the event of an emergency.

The user simply pulls the trigger attached to the pouch to instantly inflate the Restube rescue tube, which has enough buoyancy to keep them or someone else afloat. It can be used to attract attention if needed.
Why should I use a Restube?

Whether you need to save yourself, a loved one or a stranger, Restube is there to help. We all hope we'll never be put in a situation where we would need to save ourselves or someone else but the reality is that it's just as likely to happen to you as it to the next person.

Restube is an inexpensive and unobtrusive device that can be worn during any activity around water, meaning that if something were to go wrong you would have something on you that could save yours or someone else's life.
What's the difference between a Restube and a Swim Buoy?

A Restube can be swum with whilst inflated or deflated. It's compact and streamlined design allows you the ability to duck under waves, swim through rough water, or even dive without affecting your performance.
How does Restube inflate, and how long does it take?

Restube can be inflated by by pulling the trigger to activate the CO2 cartridge, which inflates the rescue tube in 2-5 seconds. It can also be inflated or topped up with air by blowing into a mouthpiece, which takes 20-30 seconds to inflate.
Is Restube reusable?

Yes. Restube is robust and designed to be inflated and deflated hundreds of times.
Will Restube hold my weight and keep floating?

Yes. Restube has enough buoyancy to keep any adult afloat with their head above water when they resting their arms over it.
How many drownings are there per year?

According to the World Health Organisation (WHO), there are around 300,000-500,000 drownings per year. Many of those drownings include experienced swimmers who may have been caught in a bad current, suffered a medical event, experience a bad cramp or were overly fatigued.

The Australian ROYAL LIFE SAVING SUMMER DROWNING REPORT 2022 reported one of Australia's highest ever drowning figures with 1,025 drowning events.
Where do Restubes ship from and how long does shipping take?

Our products are shipped from Australia. On average your order will arrive in 3-6 business days from the date you place your order.